By RUSS OLIVO
WOONSOCKET – One sees tourism and the Blackstone River as underdeveloped assets that could hold the key to a brighter future for the city. The other wants to bring more state dollars into the public school system and provide incentives for re-purposing old mills.
Steve Lima and Vincent Bono are two businessmen who both got their start in the fiber optics industry and they're now facing off in the general election to become the next member of the House of Representatives from District 49. But that's about where the similarities end for the combatants in the city's only contested legislative race.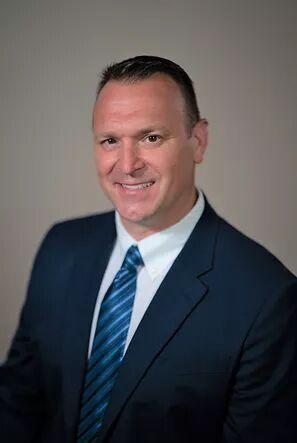 A Woonsocket native, Lima, 49, is running as a Democrat against Bono, 48, an unaffiliated candidate who moved here four years ago from Massachusetts after launching the Boston Surface Railroad Company in One Depot Square.
As the founder of FutureCom Ltd. more than 20 years ago, Lima's primary line of work is building telecommunications networks, but he's held a number of positions in city government over the years. As an appointee of Mayor Lisa Baldelli-Hunt, he served on the School Committee in 2018 and the mayor later hired him to work in City Hall as her interim planning director, a job he kept for a year before moving on in February.
Lima has also served on the Planning Board and ran for mayor in 2009, winning more than 20 percent of the vote in a three-way primary against a future mayor, Leo Fontaine, and a former police sergeant, Todd Brien.
As the District 49 representative in the House, Lima said his focus will be on fostering economic growth. He says the city needs a new plan to grow the seeds that look promising, including tourism and recreational activities tied to the Blackstone River.
"We have to figure out what's the new plan," says Lima. "Right now we have a great river and we don't do anything with it."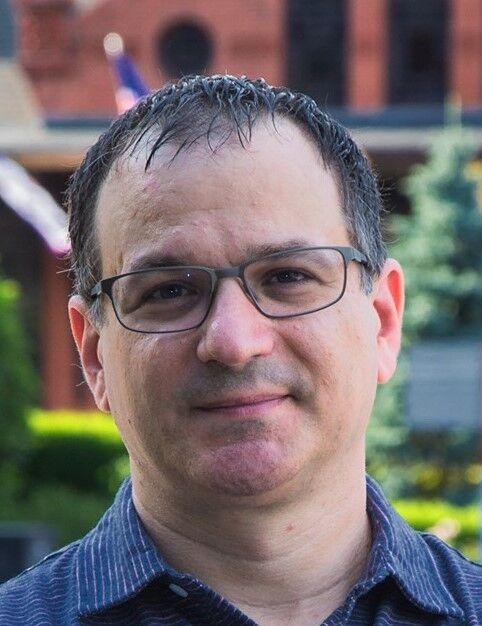 Bono says his legislative agenda will include making it easier for investors to buy and redevelop old mills – a resource the city has plenty of – and finding a way for cities like Woonsocket to set, and seek grants for, their own transportation infrastructure priorities. Right now, Bono says, the Transportation Improvement Plan, governed by the state, doesn't necessarily work in the city's strategic or financial interest.
While Lima puts the economy front and center, however, the job at the forefront of Bono's to-do list is securing more state dollars to support public schools.
When Harris Elementary School students scored poorly on standardized tests several years ago, the Rhode Island Department of Education ordered the district to seat a Community Advisory Board to begin looking for solutions, and Bono – whose two girls attend Harris – was tapped to become one of its members.
"I'm very pro-teacher," he says. "I'm looking to get more money into the school system."
The state allots money to public schools based on a complex calculation known as the fair funding formula – a formula critics like Bono say is anything but fair. Pushing for an overhaul that improves the fortunes of the Woonsocket Education Department would be "my number one platform," he says.
Bono, of 147 Boyden St., is best known as the lead principal of the Boston Surface Railroad Company, which he founded in 2012 with the aim of resurrecting Woonsocket as a commuter rail hub from leased headquarters at state-owned One Depot Square. But those plans are now mired in financial troubles, with Bono embroiled in an eviction dispute with his landlord – the Rhode Island Department of Transportation – and BSRC's assets, including more than $630,000 from the sale of bonds to private investors, frozen on the ice of a Chapter 11 petition.
Lima, who barely knows Bono, says he has nothing against him personally, but his track record ought to give voters pause. Before the bondholders in BSRC were left to wonder if they'll be made whole, Lima said Bono was sued for non-payment in two other city-based legal disputes, one centering on a residential lease and another involving the sale of a former gas station.
"He leaves a trail of tragedy everywhere he goes, financially," says Lima. "I don't think he's a bad guy. I think he's got bad business practices."
Bono says all of the legal claims that Lima mentions have been – or soon will be – resolved. Bono has always asserted that the Chapter 11 petition, filed in U.S. Bankruptcy Court in Nashua, N.H., was not a strategy for eliminating debt but a mechanism for preventing an unjustified attempt by RIDOT to evict BSRC from One Depot Square.
"We're about to be out of bankruptcy and our plan is to pay everyone 100 percent on the dollar," says Bono, who insists the railroad project is alive and well.
Lima, too, has had his share of financial troubles. The onetime owner of the historic Bernon Mill complex on Front Street, Lima secured bank financing of some $5 million to convert the complex into a high-end condo complex, but the bank foreclosed amid the national real estate meltdown of 2008.
The outcome may invite comparisons to the BSRC, but Lima says he never took a dime from anybody. The bank ended up buying the property back from him and still owns it. He has a good relationship with the lender, which occasionally asks him to go look after one maintenance chore or another at the mill site.
Today, Lima lives in another mill he owns at 151 Singleton St. He converted a portion of it into a residence and is preparing to launch an entertainment-based business, Escape Mill City, elsewhere in the 78,000-square-foot site.
"We're trying to get it finished by the end of the year," he said.
With a progressive insurgency afoot in the State House, Lima and Bono are both distancing themselves from the leftward lurch of the newest voices in Democratic party.
Lima casts himself as a low-key and pragmatic problem-solver who is looking to build consensus.
"I'm not a politician. I'm not looking to go to Washington," says Lima. "I'm looking to help the city of Woonsocket any way I can. I'm not looking to be a bull in a china shop. I'm looking to get things done."
But the candidates' stripes – or lack of them – make some of the alliances that have popped up around them curious. Although Lima is the only Democrat in the contest, Democratic State Sen. Melissa Murray of District 24, for example, has endorsed unaffiliated Bono. He's also been endorsed by the International Association of Fire Firefighters, the union that represents members of the Woonsocket Fire Department. He also won the endorsement of the New England division of the International Association of Sheet Metal, Air, Rail and Transportation Workers.
Lima is disappointed by the IAFF snub – but not surprised. It's proof, he says, that the IAFF has a long memory for his ties to the onetime Woonsocket Taxpayers Coalition. He was the public face of the advocacy group when it was calling on the city to rein in overtime in the WFD's budget about a decade ago.
Lima and Bono are squaring off for the House seat presently held by State Rep. Michael Morin (D-Dist. 49), who has held the position since 2014. For most of Morin's term, he was one of two city firefighters who serve in the House, including State Rep. Stephen Casey (D-Dist. 50).
Morin retired from the WFD after 31 years in 2018 and, more recently, announced that he would not seek another term as a state lawmaker.
Follow Russ Olivo on Twitter @russolivo