CUMBERLAND --- Green and gold are the colors that agree with Tyler Kolek the best.
On Sunday night, shortly around, 6 p.m., Kolek made up his mind as to where he plans to play college basketball. Come the fall of 2020, the Cumberland native and former Cumberland High School standout will head to George Mason, an Atlantic 10 school located in Fairfax, Va.
A 6-foot-3 lefthanded guard who has worked hard in recent seasons to refine his ballhandling skills in an effort to compliment his long-range shooting ability, Kolek selected the Patriots over a group of finalists that included Northeastern, Holy Cross, Vermont, and Elon. George Mason was one of 22 colleges that offered Kolek a scholarship.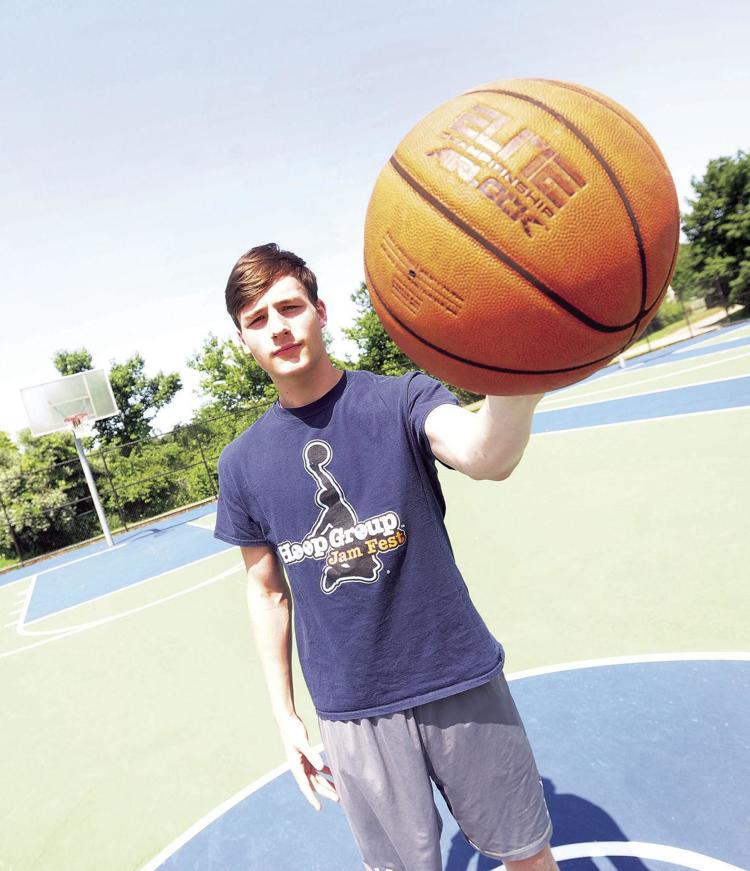 "It's pretty crazy. Two or three years ago, I thought I was a Division III guy. Division I wasn't even in the conversation," said Kolek when reached Sunday night. "Now to be associated with one of the highest levels of college basketball, it's an amazing feeling."
Kolek visited the George Mason campus twice – once in an unofficial capacity over the summer and again in an official capacity as recently as the weekend of Sept. 6-8. He also took official visits to Elon, Northeastern, and Holy Cross.
"When I got on the (George Mason) campus, it just felt special and felt like the right place for me," said Kolek.
Kolek carved out a memorable three-year run at Cumberland High, helping the Clippers capture the RIIL Division II championship as a sophomore in 2017 and making the 2018 semifinals of the open state tournament.
In the spring following Kolek's junior year at CHS, he announced that he would reclassify to the Class of 2020 and head to St. George's School in Middletown. This past season, Kolek earned R.I. Gatorade Player of the Year honors after averaging 18.6 points, 8.4 rebounds, 2.8 assists and 2.5 steals per game and helping the Dragons (16-9) to the New England Prep School Athletic Council Class B Tournament quarterfinals. He was also tabbed as MVP of the Independent School League and a NEPSAC Class B All-Star this season. 
Now, Kolek has decided that George Mason is where he sees himself spending once he graduates from St. George's next spring. The Patriots are coached by Dave Paulson, who did most of the recruiting legwork on Kolek. Paulson was urged to check out Kolek by Mike Crotty, who coached Kolek with the Middlesex Magic AAU program and played for Paulson at Division III Williams College.
Follow Brendan McGair on Twitter @BWMcGair03